The Decision Making Platform for the Construction Industry
Conspectus Cloud collects, organizes, and integrates information that is transformed into systems and
performance descriptions, which can be tailored for any of the parties at any point in the process. The
tool integrates Owners Project Requirements with specifications in a single platform to allow unparalleled coordination of all non-graphic project information. Conspectus Cloud leverages the collective experience and expertise of every participant to deliver the best project, at the least risk, and with the greatest reward for every stakeholder.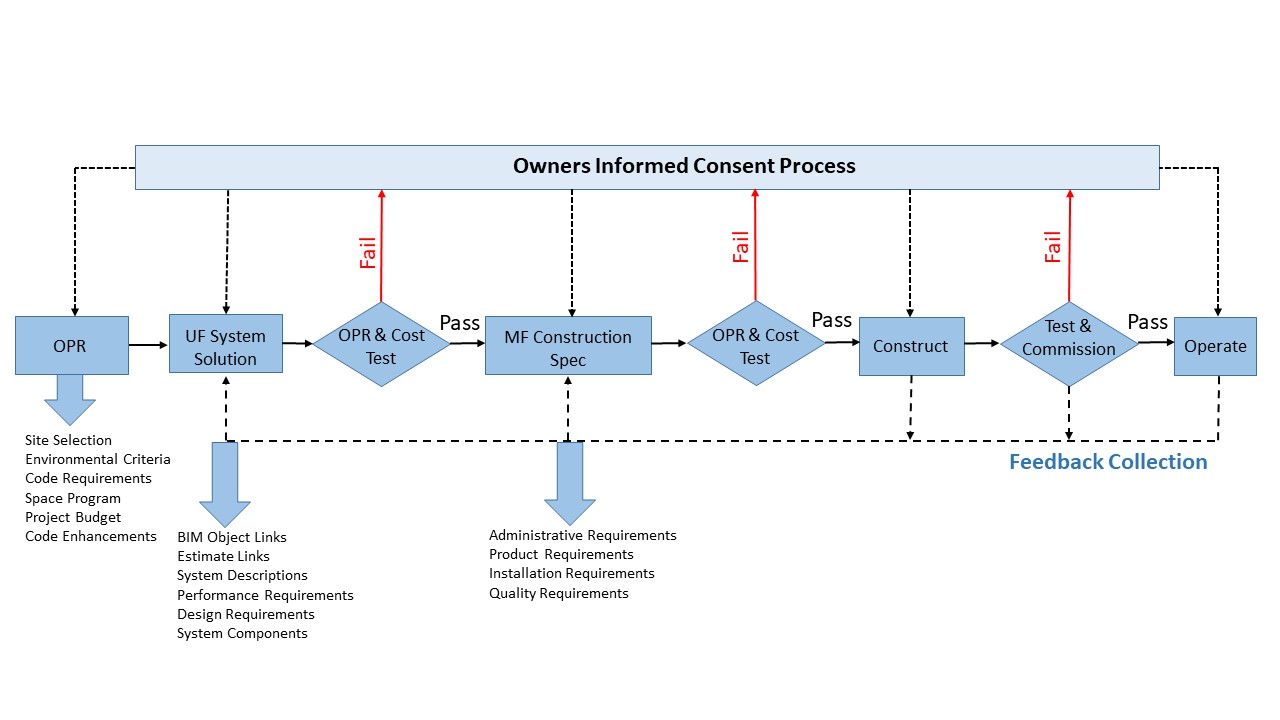 ConspectusCloud merges the OPR with two types of specifications documents, UNIFORMAT and MasterFormat®, in a single platform. The platform permits simultaneous, coordinated development of integrated information as project specifications to explore options and select the best solution in respect to both performance and value.