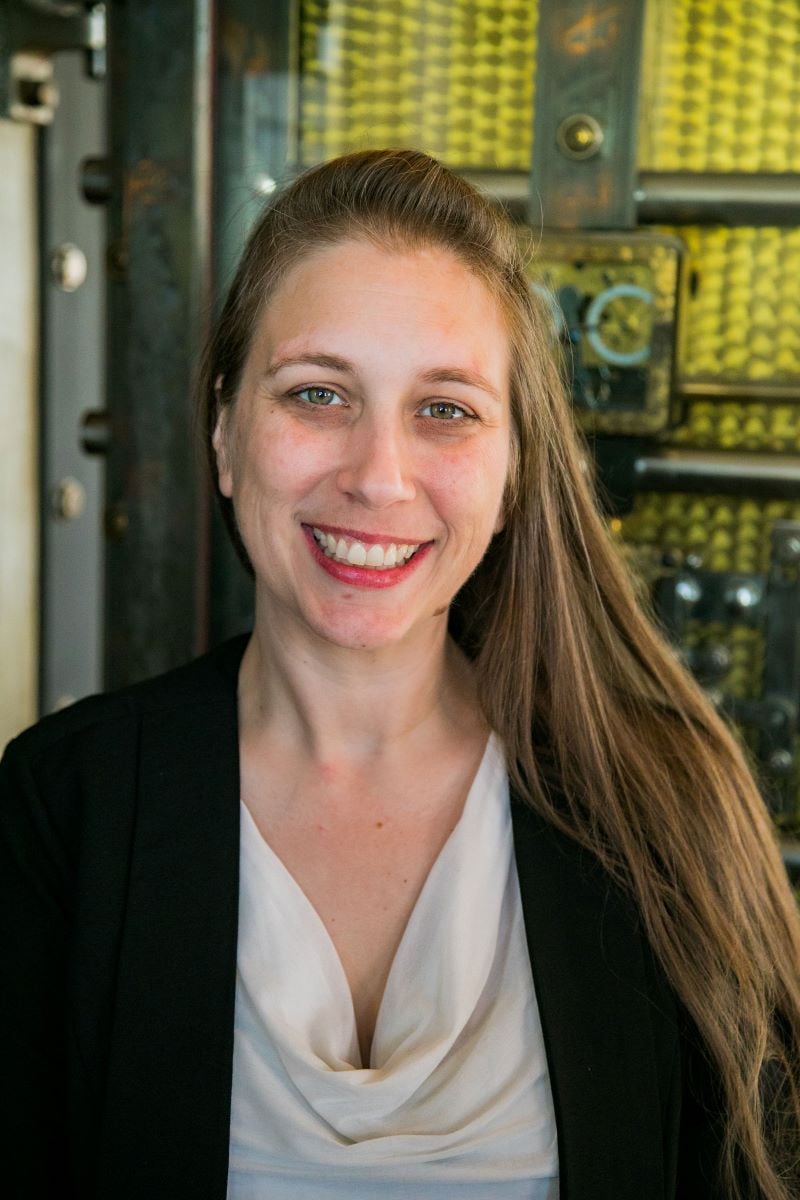 AIA, CSI, CCCA, CCS, LEED AP, SCIP
Portland Location
Melody Fontenot
Senior Specifications Writer
Melody is the newest member of the Conspectus team (as of August, 2022) and is our Pacific Time Zone specifier, located in Portland, Oregon, but she is a cradle Oklahoman.
"Growing up in a dome home with solar panels in the early 80's, built by my parents from a kit-of-parts, definitely influenced my interest in architecture. My father, who is an electrical engineer, also ignited my passion for the AEC industry."
Receiving her bachelor of architecture from the University of Oklahoma, and after becoming a registered architect she focused on the commercial and healthcare sectors. Early in her career, she gained a large variety of experiences, from design build, project architect, contract administrator, specifier, to organizing product lunch and learns. Melody's skill and attention to detail earned her the nickname "Eagle Eye" by a project manager at JE Dunn. She joins the Conspectus team with the excitement, knowing that she no longer needs to battle for the importance of specs and the value of the specifier to be recognized.
"The CDT (Construction Document Technologist) through the Construction Specification Institute, changed the trajectory of my career."
Engaging across the industry in many associations and platforms, Melody exercises her knowledge and influence through the following activities:
Construction Specifications Institute (CSI) Institute: Member of the CSI DEI Task Force; Portland Chapter: Outreach co-chair and JEDI chair - Blog on an AIAO presentation.

Young Architect podcast guest in 2020 and have presented at 2 past YA events

Personal photo blog focusing on the natural and built environment

Instagram account for pictures of ceilings and lights @suspicere.lucem (name is latin 'look up to the light')

Memberships in: AIA, CSI, SCIP, ISCS, ACI, PCI, and NOMA.