My cup, in this case my cart, is overflowing with incredible conference joy! The simple joyful fact alone, is that I had the privilege of attending a conference this fall. After a year of providing virtual conferences, COAA - The Construction Owners Association of America, held an in-person conference with the theme "It's All About the People" in Henderson, NV in early November 2021. I would have never imagined that my return to attending conferences would provide such a fulfilling experience that I have never previously had in my entire career.
Conference expectations are important now more than ever, to justify the budget, time away, and potential health risks. When attending a conference, we must approach the event with expectations. We ask ourselves - Which educational sessions should I attend? Who do I want to connect with? Do I want to participate in off-site tours, dinners, meetings, etc.? What do I want to get out of this experience? Because let's face it, it is an investment of time and money to attend a conference, whether you are an exhibitor, sponsor or attendee. The preparation for this COAA Conference was no different. However, in the end, I found myself not fulfilling the goals of the preparations I made. As a result, I gained so much more from this conference!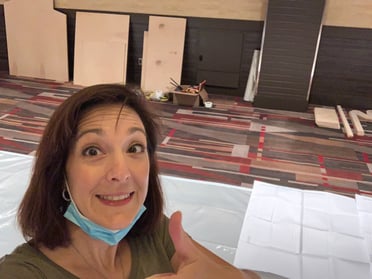 Leading up to the conference, I was able to participate in an extra layer of preparation. I am a member of COAA Cares (Connecting Attendees with Rewarding Experience & Service). The committee adopted a project to build for a non-profit during the conference. Toward the end of the summer, we discovered that the Ronald McDonald House (RMH) in Las Vegas, NV was implementing their hospitality cart program in a local hospital, and they needed such a cart. This cart, also known as a Happy Wheel Cart, is an extension of the of mission the Ronald McDonald House, providing a mobile unit to be pushed through the corridors of the pediatric unit at a local hospital. It offers items of comfort and support to children and parents who are in-patient, often living in a state of uncertainty and fear. This was a large project to take on, physically and emotionally.
Once the project received the green light in early September, we asked for the specs and drawings for the standard design and construction, and they said that we were welcome to create our own. Music to our ears! This meant that the three main areas of COAA members: owners, architects/designers, and contractors would have the opportunity to be fully engaged and contribute their talents. This meant we needed to design, draw, specify, procure, and build a custom cart specifically for this RMH and their partnering hospital. A fun challenge the COAA Cares team was thrilled to take on.
Immediately Cy Rangel, project manager at Purdue University, jumped into action and put together a schedule for the project, and share with the entire team.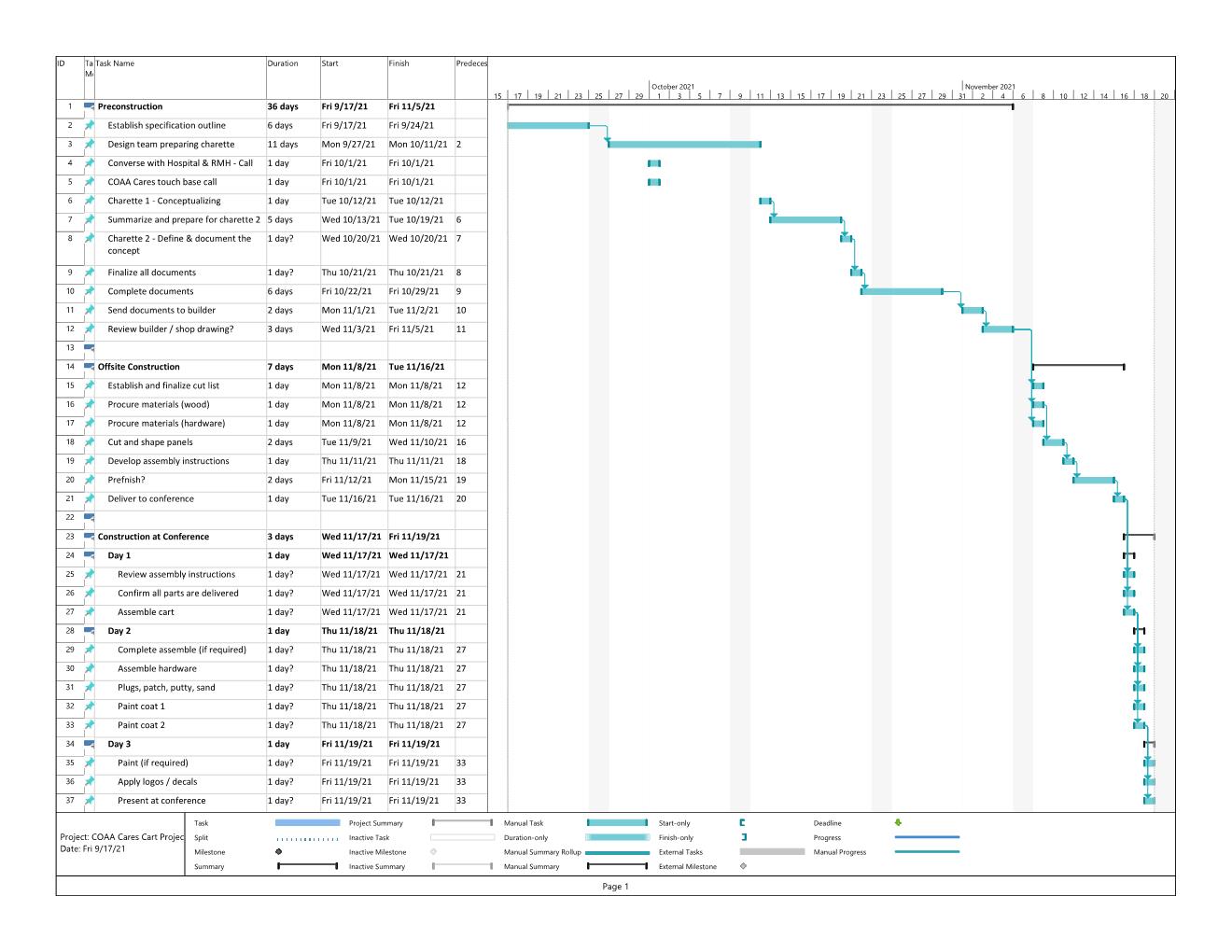 Next, the owner engaged with the specifier to immediately document their OPR - owner's project requirements. As an aspiring specifier, I was very excited to meet with Christine Fernandez of the Las Vegas RMH, and listen to the functions and expectations they had for the cart. Everything was documented as an SPD - system performance description, in Conspectus Cloud, and was shared with the team, particularly, Carli Cole of HGA Architects, and her colleagues. Simultaneous with this documentation Carli and her team set up 2 virtual charrettes, to take place a week and a half apart. The registered COAA conference attendees were welcome to participate in these charrettes, along with RMH. Time was of the essence, and a tremendous amount of progress was made during those meetings. The design team took the participants' ideas and the OPR and translated them into a beautiful cart. The function was a solution for the needs of the children and parents, providing space for coffee, goodies, and a mailbox that allowed safe and meaningful interaction between the patients. The geometry and colors gave a nod to the landscape of Nevada, and the feeling of home that RMH successfully provides to their recipients.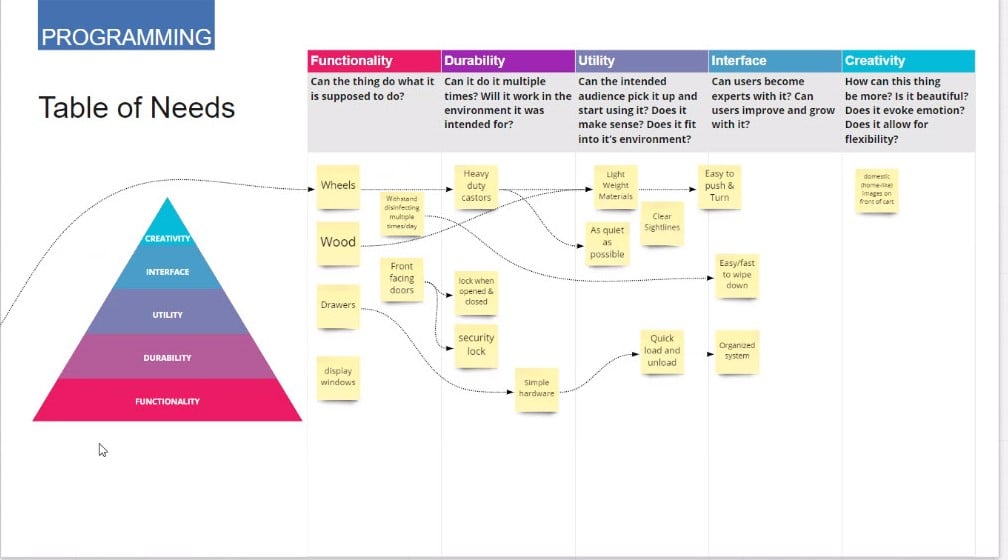 As with many projects in 2021, the procurement and availability of materials provided much concern and challenge. Creating a small cart was no different. We were blessed with cut-to-size-plywood for the body and main structure, graciously donated by the United Brotherhood of Carpenters and Jointers of America. Tools to be used on-site were donated by McCarthy, Las Vegas. The rest of the effort to procure and gather material was done a few days in advance of the conference, due to fast-track scheduling. The results: many items were unavailable, creating a large number of change orders during the build.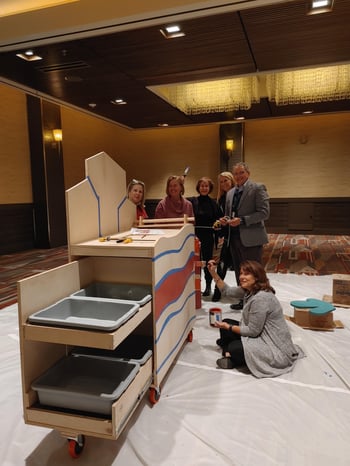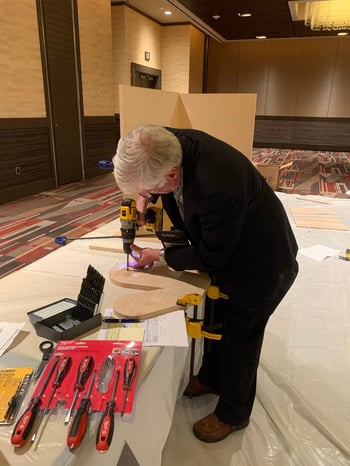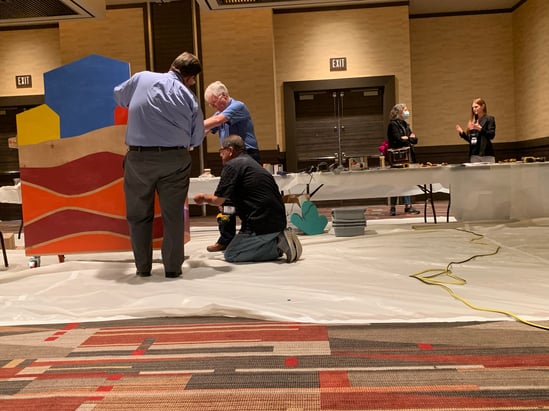 The effort was nothing short of amazing. Cy lead the charge on-site by managing, coordinating, and leading construction efforts. Conference attendees stopped in to help construct, paint, deliver material, admire, trouble-shoot, and complete the cart. We arrived at the hotel on Wednesday morning to start the project. The conference took place Wednesday afternoon, all day Thursday, and Friday. We presented a 95% completed cart to RMH on Friday afternoon at lunch.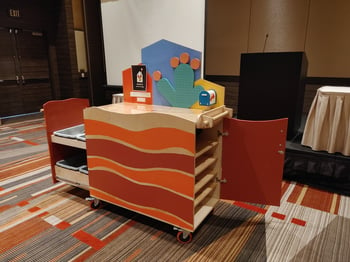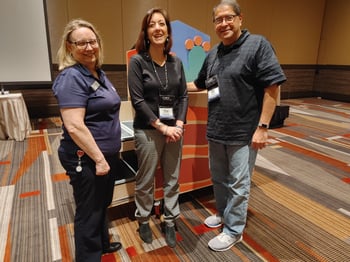 From August to November, the positive anticipation to spec, design, procure, and build this cart in 2 days was felt by the entire team. Conspectus Cloud provided a fantastic platform to ask questions to the team, ask questions, clarify answers, validate the OPR, and collaborate.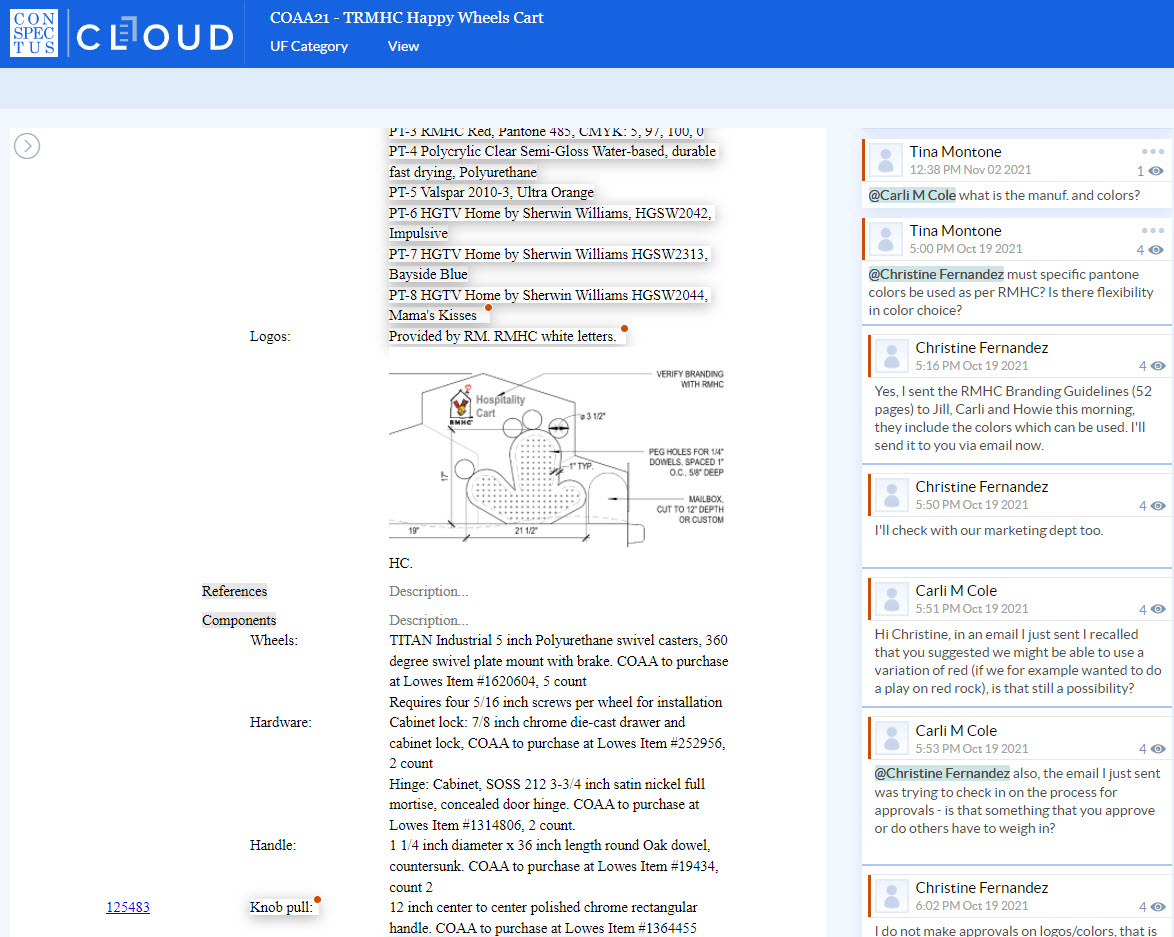 It was more than just a cart. We experienced a collaboration that all members of the project team experience every day. And we were able to experience it actively during a conference. Although I spent the ENTIRE time in a hotel ballroom assisting with this project and saw no presentations, had little interaction during sessions and meals, I was able to meet attendees - owners, contractors, and designers, as they came in for a mental break and in a relaxed, creative, excited, and giving state-of-mind. I developed new and wonderful relationships with colleagues that typically are not built in the 'classroom'. This project provided so much more to the conference experience, than I could have ever imagined. The best part of all of this is to imagine what the children and their families will experience with this cart when they see and engage with it. It was made by professionals coming together to interact during a conference, and achieve a completed project to benefit these special people. I hope it brings them tremendous joy.