Why would Toyota engage directly with a specifier? The AEC industry is constantly changing, as new products, systems and solutions are being developed and introduced. Teams are challenged to keep up with these changes on every project. Owners' standards and guides that are maintained and kept current with the latest information are of tremendous benefit to design teams as they engage on new projects with their clients.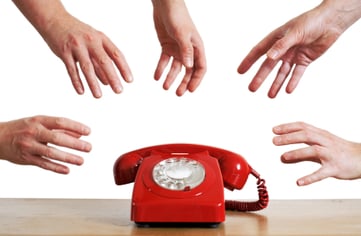 Ghafari Associates is a global engineering, architecture, process design, consulting, and construction service firm. They recognized the value of properly-maintained information and directed their client, Toyota Motor North America, to Conspectus. Toyota's in-house architectural/engineering team gave a ring to Elias Saltz, our Chicago-based senior specifier. He picked up the phone, and the relationship was established.
Over the past few months, the Conspectus team has worked directly with Toyota reviewing, reorganizing, and providing general improvements to their master building and manufacturing plant construction specifications. This direct connection has allowed Conspectus and Toyota to build a trusting relationship, permitting seamless communication as the documents are updated.
This project is allowing the owner and specifier to collaborate transparently and capitalize on one another's strengths. The Toyota team brings to the table their high standards for quality, and their experience on projects in many parts of the country. As specifiers, we have industry knowledge to meet them, including advanced knowledge of systems, assemblies, products and their performance, as well as manufacturers, reference standards, and associations. The work also involves incorporating current CSI MasterFormat® and SectionFormat® standards into the documents, allowing their seamless adaptation into future projects.
In the two construction owner industry organizations Conspectus belongs to - COAA and CURT - we have seen the concern and pride members take to be a "Good Owner" and practice "Promises Made, Promises Kept." These ideologies are necessary to improve the industry as a whole. The specifier plays a critical role in allowing these many of these ideas to succeed. Toyota recognized that by working directly with a specifier to develop clear, concise, correct, and complete written construction documentation, their content is now accurate and predictable for all project team members to access. This contributes to lowered risk for all stakeholders, particularly Toyota.